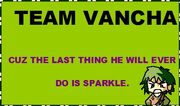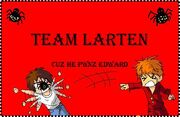 I can't choose for me its all three!
Though if I went just by those signs - It'd be Team Larten.
Don't forget to vote:
http://www.sodahead.com/entertainment/who-is-a-better-vampire/question-373957/?page=1&postId=32430195#post_324301957
Ad blocker interference detected!
Wikia is a free-to-use site that makes money from advertising. We have a modified experience for viewers using ad blockers

Wikia is not accessible if you've made further modifications. Remove the custom ad blocker rule(s) and the page will load as expected.