This wiki also includes Darren Shan's other saga-
The Demonata
!
Other cast members
The Vampire's Assistant (Movie)
The Vampire's Assistant is a fantasy-adventure based on the first three books of the series, The Saga of Darren Shan, by author Darren Shan about a teenager who unknowingly breaks a 200-year-old truce between two warring factions of vampires. Pulled into a fantastic life of misunderstood sideshow freaks and grotesque creatures of the night, one teen will vanish from the safety of a boring existence and fulfill his destiny in a place drawn from nightmares.
16-year-old Darren was like most kids in his suburban neighborhood. He hung out with his best friend Steve, got decent grades, and usually stayed out of trouble. But when he and Steve stumble upon a traveling freak show, things begin to change inside Darren. That's the exact moment when a vampire named Larten Crepsley turns him into something bloodthirsty.
Newly undead, he joins the Cirque du Freak, a touring sideshow filled with monstrous creatures from a snakeboy and a Wolf Man to a bearded lady and a gigantic ringmaster. As Darren flexes his newfound powers in this dark world, he becomes a treasured pawn between the vampires and their deadlier counterparts. And while trying to survive, one boy will struggle to keep their brewing war from devouring what's left of his humanity.
Movie poster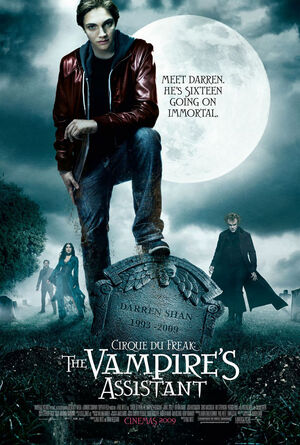 Create blog post
New blogs
So Everyone who knows about the book knows about the movie and if your like me then you hate the freaking movie. The book has so much more detail that the movie left out. plus they also added so much…

Read more >

wow I finally got the last book to mr.crepsley story, but it was early I wasn't expecting it to come out til the 15, but im not complaining, I GOT IT, YEEEEEESSSSSSSSS, and I already finished it too,…

Read more >

ok so the countdown ticks down to the release to the last Mr.Crepsley book, I'm so excited I can't wait it's killing me AAAAAAAAHHHHHHHHHHH!!!!!!!!!!!!!!!!!!!!!!

Read more >

umm.. i was wondering if there was any need to edit the plot for Palace of the Damned or should we wait for a while? just asking x-/

Read more >

ok so if lets say demons and Mr.Tiny, and the demons team up and try to get humanity and you had to go into battle with them, who would you choose to stand by your side and fight to the bitter bloody…

Read more >
See more >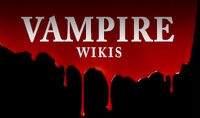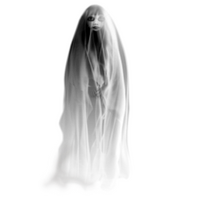 Paranormal/Horror Literature
Go to these sites for info or for help with your own wiki!
Otherworld • Skulduggery Pleasant • The Secret Circle • The Shadowhunter Chronicles • Twilight • Urban Fantasy • Vampire Academy • The Vampire Chronicles • The Vampire Diaries
Want your community included? See how!

Ad blocker interference detected!
Wikia is a free-to-use site that makes money from advertising. We have a modified experience for viewers using ad blockers

Wikia is not accessible if you've made further modifications. Remove the custom ad blocker rule(s) and the page will load as expected.